portfolio
: Elite SEM - web application interface design and coding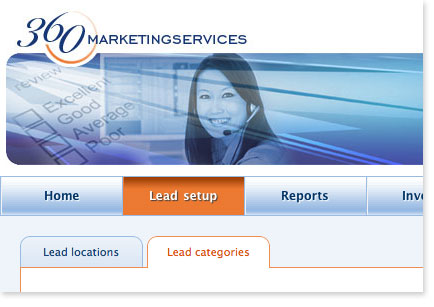 web application interface design for an advanced lead generation platform
client Elite SEM

Elite SEM - Search Elite Marketing created an advanced web based platform for generating leads. Their problem was that no one wanted to use it. Their clients would call the staff and ask the staff to make changes to their profile rather than use the web application interface.
They came to us with their problem.
Delivering on the promise of ease of use
We followed our usual process of research/design/coding and recreated the Elite SEM Supplier Portal interface, working with the Elite SEM development team to hook it to the data model.
The new UI was put into place on one portal. A week later we were told to install it on all 20 sites. Normally we would want to alert the thousands of users that their web application interface is going to change but Elite SEM told us to just install the new UI, "It's easy to use. Everyone will be able to use it."
Based on the success of the Supplier Portal Elite SEM has hired us to design and develop their next level of business software. They are confidently expecting that it will be easy to use.
Ease of use is not a mystery for us. We know how to create it.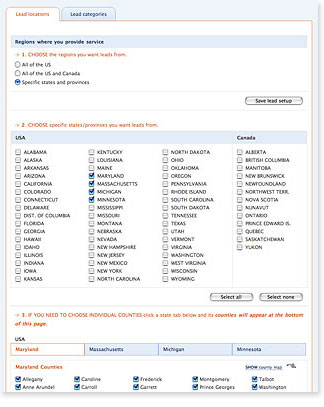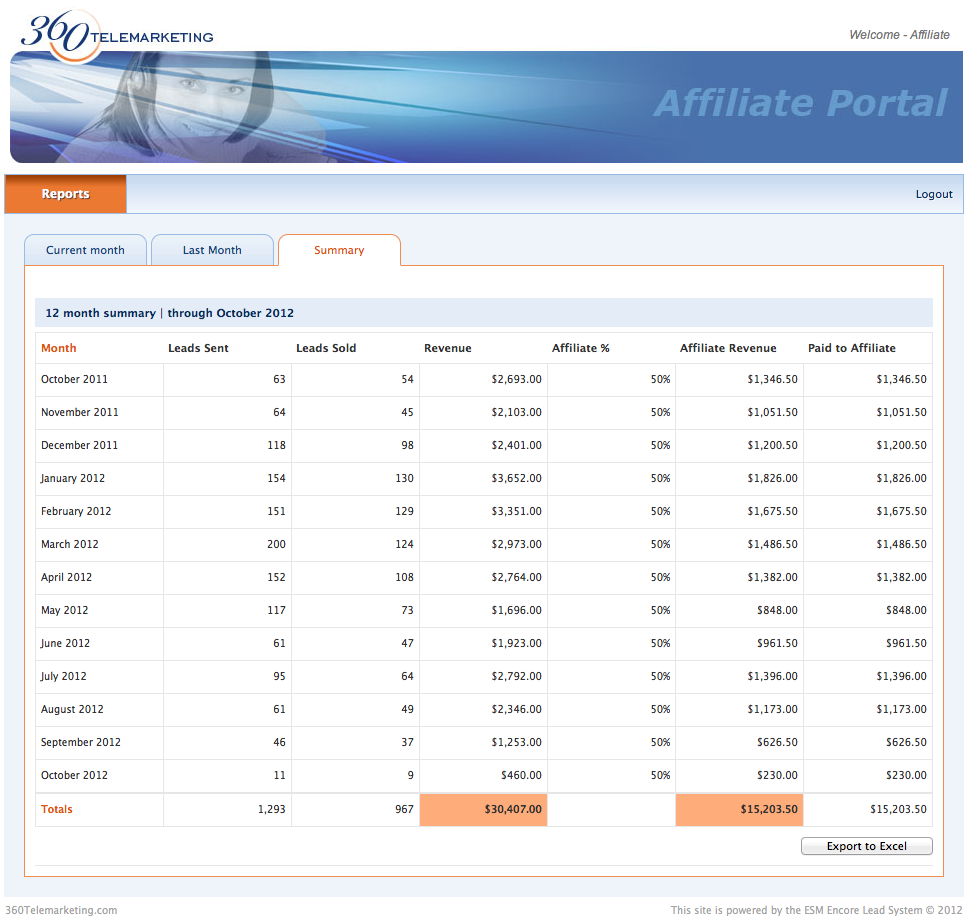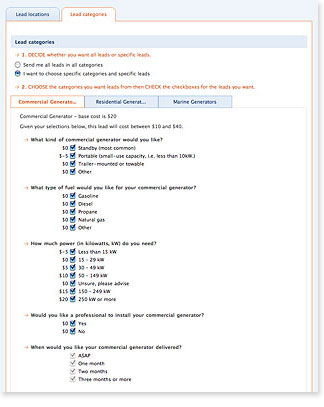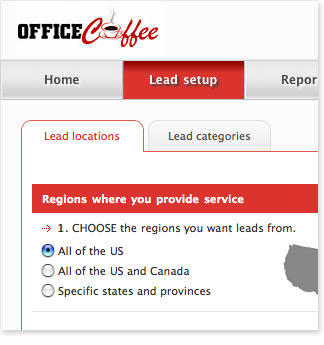 • above left
We made it easy for the suppliers to choose their market.
• above right
We made it easy for the suppliers to choose their products.
• left
The entire web application is actually a template that can be easily customized and deployed in any market.